Performing Arts/Drama
The mission of Presentation's performing arts program is to teach the students to appreciate the work of others, to prepare for a life-long interest in the arts, and to use a theatrical setting to experience empathy and a deeper understanding of others.
In addition to its academic program, The Presentation School offers opportunities in performance art through two full-length productions a year, (a play in the fall and a musical in the spring). The fall drama is open to middle school students while the spring musical features the entire student body. Focusing on the school wide musical in the spring.
The Presentation School performing arts program educates students about the discipline of various types of performance including; drama, comedy, musicals, the art of auditioning, and improv.
The performing arts program enables students to explore their own talents and particular interests. Presentation Schools Performing Arts Program is an integral part of the schools mission statement and curriculum.
For more information about this program please contact: Lauren Miller at lmiller@presentationschool.com
Past Productions:
Under the direction of Flo Galvez
2014 You're a Good Man Charlie Brown
Under the direction of Lauren Miller
2016 Oklahoma
2015 Into the Woods
2013 Bye Bye Birdie
2012 Selected Christmas Shorts
2011 Our Town
2011 Peter Pan
Under the direction of Katie Isetta
2010 Jungle Book
2009 The Wizard of Oz
---
Theatre
---
We just wrapped a fantastic all-school performance of:
"You're A Good Man, Charlie Brown"
---
Past productions include: Bye Bye Birdie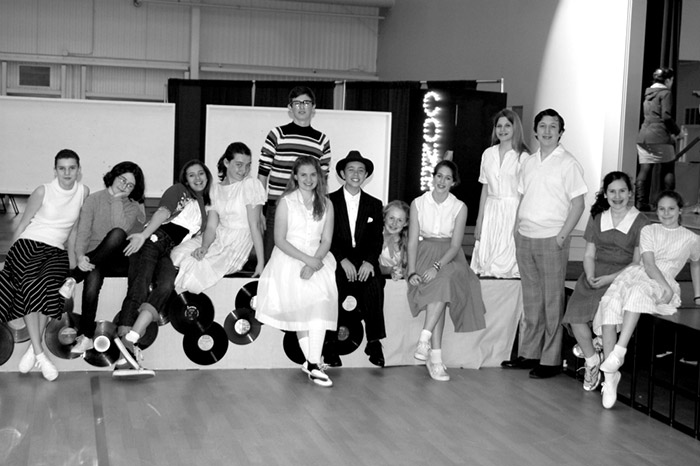 and "Our Town"